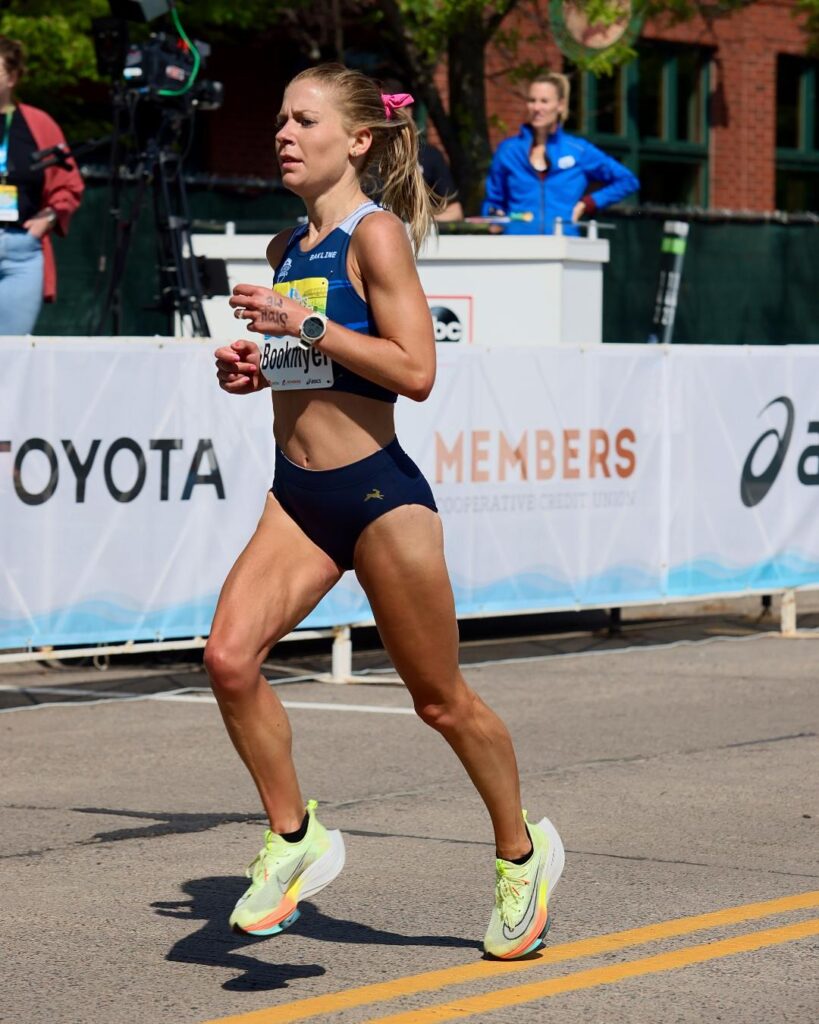 College – Ohio State University
Hometown – Columbus, Ohio
Coach  – Jim Jurcevich
A graduate of Ohio State University, Molly Bookmyer has progressed quickly in her professional career garnering impressive results at multiple distances. In 2022 alone, Bookmyer posted top ten finishes in the Chevron Houston Marathon (9th), CU Cherry Blossom 10 Miler in Washington, DC (6th), the USATF 25K Championships in Grand Rapids, MI (6th), and Grandma's Marathon in Duluth, MN, where she placed 7th. Her breakout year continued when she set personal bests in the marathon at the 2022 US Marathon Championships in Sacramento (2:31:38) and in the half marathon when winning her hometown Columbus (OH) Children's Hospital Half Marathon in a sparkling time of 1:10:51.
Bookmyer has achieved success off the course as well. Recently, she was named the winner of the Lashutka Spirit Award by the Nationwide Children's Hospital Columbus Marathon. The award, named after the former mayor of Columbus, Ohio, honors persons who by their spirit and strength inspire others to overcome obstacles and challenges in life. As a survivor of two brain surgeries, Molly has overcome the greatest of obstacles to compete successfully at the highest level.
Molly resides in Columbus, Ohio with her husband Eric and is coached by former Hansons-Brooks pro athlete, Jim Jurcevich.