From its inception, the mission of Elite Runner Management LLC (ERM) has been to represent a small group of highly talented professional distance runners who are competitive in both track and road races at the national and international level. In limiting its number of athletes, the agency gives each athlete it represents the opportunity he or she needs to pursue a successful and satisfying professional career. ERM's goal is to empower its athletes to achieve their personal best not only on the racecourse but in their personal lives.
ERM is purposely selective about the athletes it recruits. Using its legal skills and experience, ERM can represent athletes with diverse backgrounds who have roots from countries not only in the United States, but throughout the world. All ERM athletes have one thing in common: they are hungry to succeed and are committed to the process it takes to get there. The formula used by ERM to assist its athletes has a proven history of success. ERM athletes have won major races at multiple distances from 5K to the marathon and have competed in international competitions throughout the world including the Olympic Games.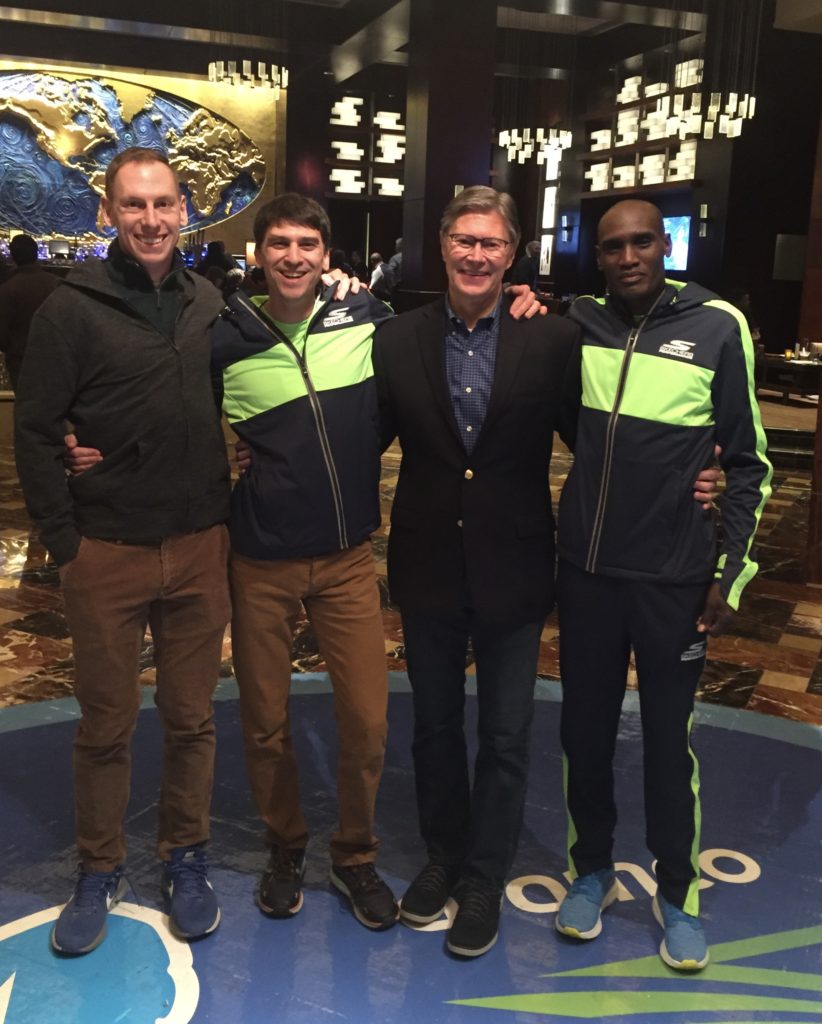 Elite Runner Management is led by Christopher Mengel. Chris is a licensed attorney with over 35 years of legal experience in negotiating contracts and representing clients. As an Athlete Representative, he is authorized as a professional sports agent by USA Track & Field and World Athletics in Monaco. He has published several articles about the business of being a sports agent and is an annual guest speaker at the RunPro Camp for NCAA college athletes turning pro sponsored by the Road Runners Club of America (RRCA) in Arlington, VA.
Chris attended the University of Notre Dame in South Bend, Indiana and the College of the Holy Cross in Worcester, Massachusetts. As a practicing lawyer, he is an active member of the State Bar of Michigan. Chris received his law degree from Michigan State University College of Law. He can be reached at [email protected], by mobile 313-492-5861, and has social media accounts on Twitter @cmengel123, Facebook christopher.mengel.33, and Instagram at cmengel123.