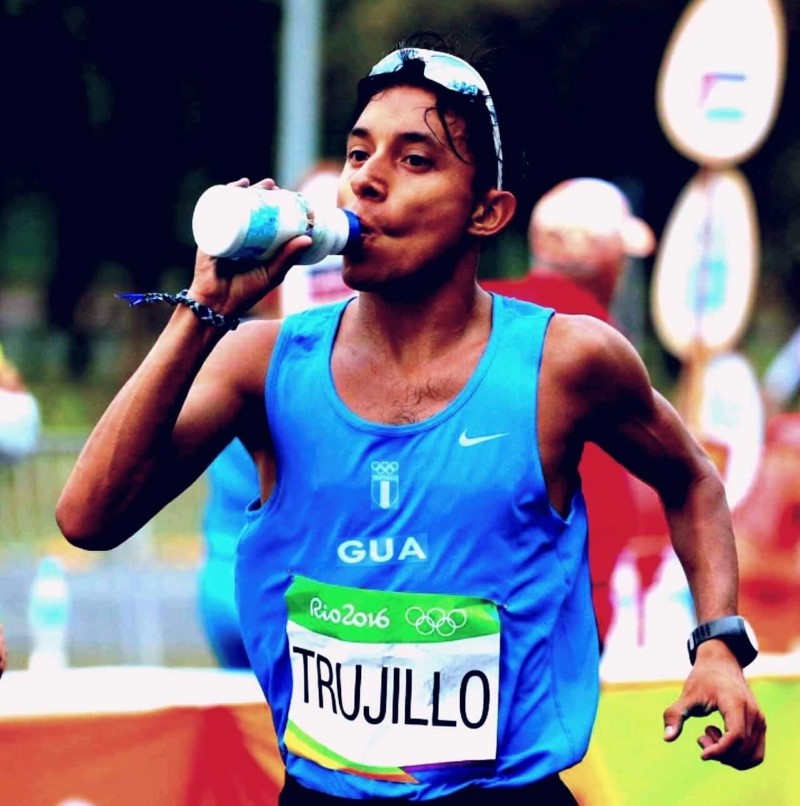 College – University of Oregon
Hometown – Weiser, Idaho
Coach – Self
It has been a remarkable journey for Carlos Trujillo which progressed from humble beginnings as an unrecruited high school athlete out of Middleton, Idaho, to the starting line in the marathon at the XXXI Olympic Games in Rio de Janeiro, Brazil.  Beginning his collegiate career as a walk-on at the University of Oregon, Carlos became the PAC-10 10,000 meter champion and a three-time NCAA D1 All-American. He also was an integral member and point scorer on the Ducks team that won the national NCAA cross-country championship. As a professional, Carlos has competed in road races in countries all over the world including Japan, Russia, England, Brazil, Guatemala, and Thailand (where he had a podium finish at the 2019 Bansaen Marathon).
Having dual citizenship, Carlos has represented both the United States and Guatemala on the international athletics stage, competing in the marathon at the World Championships in Moscow (for the USA) and in London (for Guatemala).  He made his Olympic debut for Guatemala in the marathon at the 2016 Games in Rio and competed in the 2019 Pan American Games in Lima, Peru. Carlos has multiple track and road successes to his credit, including victories at the Rock 'n Roll Seattle Half Marathon, the Eugene Marathon in Oregon, and at the 2021 Atlanta Marathon. In 2022, Carlos ran 2:18:20 in the Chevron Houston Marathon to finish 22nd. He has a personal best of 1:03:19 in the half marathon and his record of 2:14:21 in the marathon was set at the Chicago Marathon.
After living and training for the past several years at altitude in Colorado, Carlos has returned to his native Idaho where he resides with his wife Layna and their daughter Margaux.