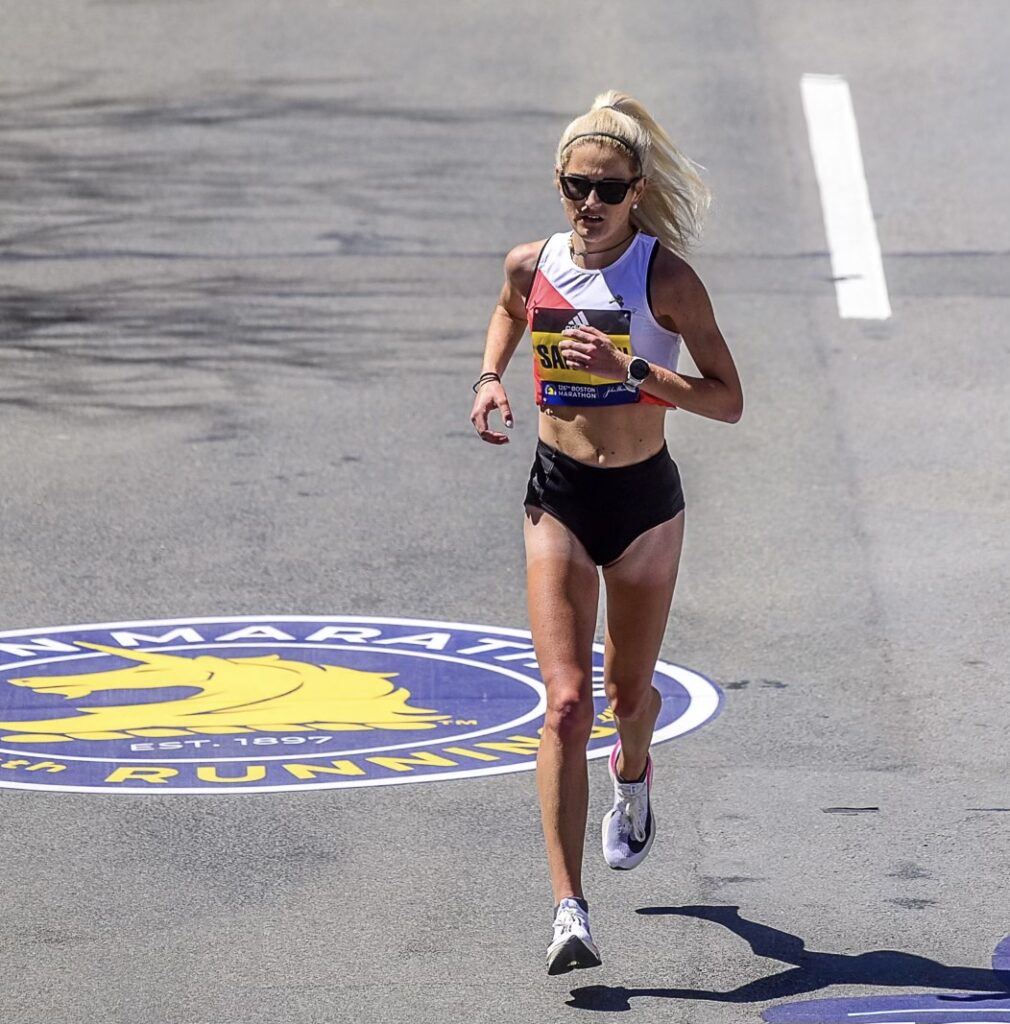 College: North Carolina State
Sponsor: Tracksmith
Coach: Ryan Warrenburg
Marathon: 2:29:19
Half Marathon:  1:13:29
At only twenty-five, Kate Sanborn of Raleigh, North Carolina, has proven that she has the ability to compete at the highest professional level in some of the most prestigious distance races in the United States. Her results over the last two years, including setting a personal best of 2:29:19 while finishing 6th at the 2022 USA Marathon Championships, have confirmed her talent.
Sanborn was one of the youngest athletes to compete at the 2020 Olympic Marathon Trials in Atlanta at the age of 22. She earned her qualifier by finishing 3rd in her debut marathon in Richmond, VA as part of the United States Military Academy's marathon team, setting the West Point women's marathon record. After placing 15th at the 2021 USATF Half Marathon Championships, Sanborn shaved nearly eight minutes off her marathon personal best when she ran negative splits at the 2022 Chevron Houston Marathon finishing 11th in 2:33:41; a time that earned her a second Olympic Trials qualifier. In December, Kate took another 4 minutes off her personal best with a 6th place finish at the 2022 USA Marathon Championships in Sacramento in 2:29:19, her first sub 2:30 marathon.
Sanborn has notched top 10 finishes in the Army 10 Miler, the Virginia 10 Miler, and the AJC Peachtree 10k. She has been the women's champion of the RDC 10k, the Fort Bragg 10 Miler, and the Bull City Half Marathon.
Sanborn attended the United States Military Academy and North Carolina State University where she received her Master's degree in statistics in 2022. She is currently employed as a biostatistician by the Duke University Global Health Institute. Kate is coached by Ryan Warrenburg of ZAP Endurance and is sponsored by Tracksmith ASP.