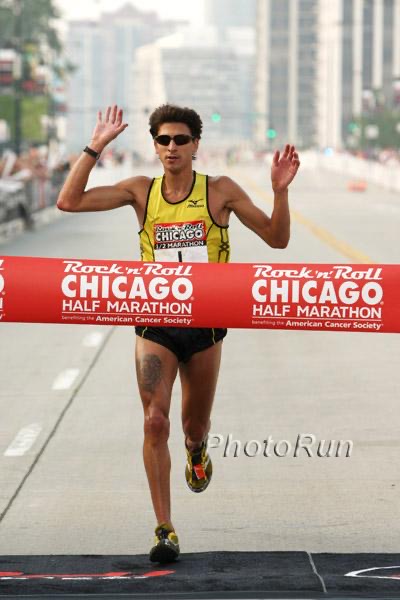 College – North Central College
Hometown – Kingston Springs, Tennessee
Coach – Gary Staines
Patrick Rizzo is one of the most decorated and versatile distance runners in the United States. He is a four-time US Olympic Trials qualifier in the marathon; a remarkable and almost unprecedented achievement which solidifies his running legacy. Patrick has top 10 finishes at U.S. Championship distances for 8K, 20K, the half-marathon, and the marathon. He set his marathon personal best of 2:13:42 at the U.S. Olympic Trials in Houston, finishing 13th.
Internationally, he has had top finishes in the London Marathon (11th), the Ohme 30K in Tokyo, Japan (3rd), and when representing Team USA at the Pan American Games in Guadalajara, Mexico, where he finished 8th. During his distinguished career, Patrick has been the champion of a number of road races including half-marathon victories in Denver, Seattle, and his native Chicago. He is the 2019 champion of the Colfax Half Marathon in Denver. His half-marathon personal best is 64:20. In 2016, he won the Colfax Marathon. In November 2019, Patrick finished 3rd in the Las Vegas Rock 'N Roll Half Marathon in 1:07:15 and followed that up in December running 2:17:53 at the California International Marathon.
Patrick also has turned his attention to trail running and found immediate success winning the Nebraska Trail Run Half-Marathon, setting a course record. Patrick lives and trains in suburban Nashville, Tennessee with his wife, Emily, and children Judah and Bonnie.