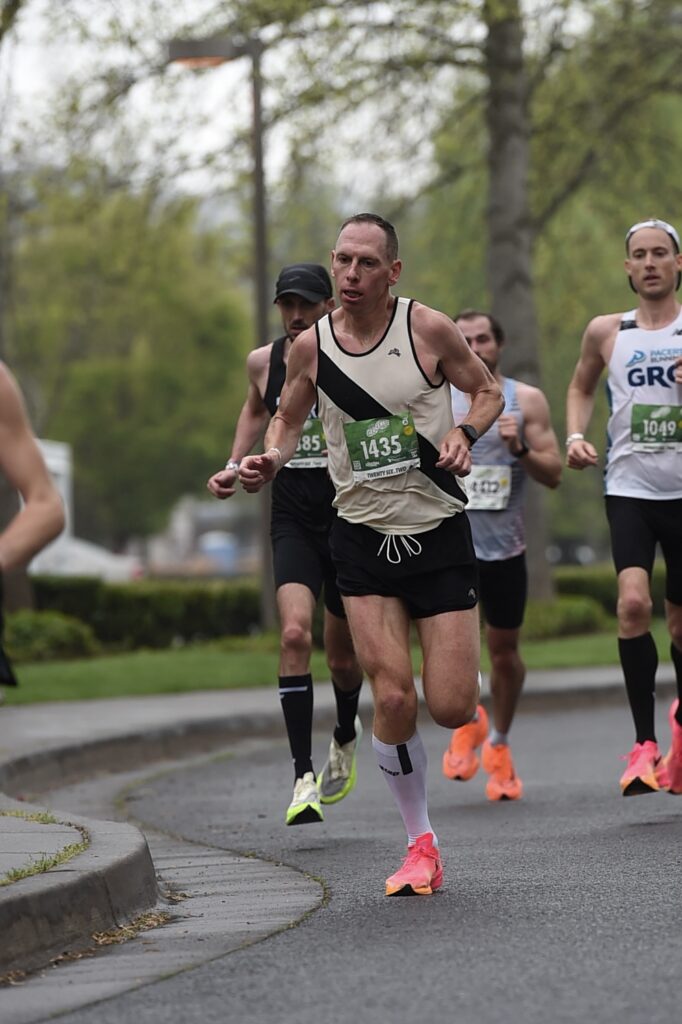 College – Cornell University
Hometown – East Palo Alto, California
Coach – Mario Fraioli
By finishing 4th at the 2023 Eugene (OR) Marathon in April in a time of 2:17:09, Zach Hine became a four-time Olympic Trials marathon qualifier. Earlier this year he won the Kaiser Permanente Napa Valley (CA) Half Marathon in 1:06:16. Hine set his marathon personal best of 2:16:39 at the 2017 California International Marathon in Sacramento where he finished seventh. Prior to the Covid pandemic, Zach finished 8th overall, 3rd American at the 2019 Chevron Houston Marathon, achieving his third Olympic Trials qualifier. Among his other post-pandemic races, he placed 2nd in the 5,000m at the East Coast Relays & Last Chance Invite in Edison, NJ in 2021 in a time of 14:39 and was the champion of the Holyoke (MA) Talking Turkey 6 Miler in 29:34.
Zach's most notable career performance was his top-ten finish in the 2016 Boston Marathon where he was first American. In doing so, he became the first Massachusetts native to finish in the Boston top 10 in thirty years. Among his road racing successes, Zach was the champion of the 2016 City of Lakes Half Marathon in Minneapolis, MN and was 1st American, 16th overall in the Ohme 30K Championships in Tokyo, Japan.  He holds top 10 finishes at the Falmouth Road Race (7th, 8th), the USA 20K Championships (8th) in New Haven, and as champion of the largest 10K road race in New England, the highly competitive St. Patrick's Road Race in Holyoke, Massachusetts. A former Hansons-Brooks Distance Project athlete, he has personal bests of 13:51 in the 5K, 28:37 at 10,000 meters, and 63:54 in the half-marathon.
Hine holds degrees in engineering from Cornell University and has a second Masters degree in engineering analytics from Georgia Tech University. While a student at Cornell, Zach was a two-time indoor Ivy League Champion at 5,000 meters and outdoor champion at 10,000 meters. He now resides and trains in the California Bay area and is coached by Mario Fraioli.